For the Road Ahead
Your tires are the first and only contact with the road, so it's important to choose the right set when replacing them.
Glen Rabe Motors Express Lube Plus offers a full line-up of name brand tires and replacement tires to fit your car, truck or SUV – all designed to make the most out of your vehicle's performance and safety. Our highly skilled service technicians know your vehicle inside and out and can help you find the best tires at the best price possible. 
When you make an appointment at Glen Rabe Motors Express Lube Plus, tire rotations or new tire installation should be a relatively quick process. While you wait, you can relax in a comfortable waiting room with free Wi-Fi and refreshments.
We offer great deals on several name brand tires, including:
Goodyear | Michelin | Hankook | BFGoodrich | Kelly Tires | Dunlop
How often should I change my tires?
As a general rule of thumb, the lifespan of a tire is around 20,000 to 50,000 miles before they need to be changed. Tires should still have their tire tread, air pressure and damage inspected monthly as well as a tire rotation to keep their wear from being uneven. When a tires tread depth is 2/32 inches or less, a tire replacement might be needed soon!
Other warning signs include:
Seeing three or more tread wear indicators around the tire
The tire cord or fabric is showing through the rubber
The tire has a bulge or split
The tire has a puncture, cut or other damage that can't be repaired correctly
The tire thread sidewall is cracked, cut or snagged deep enough to show the cord or fabric.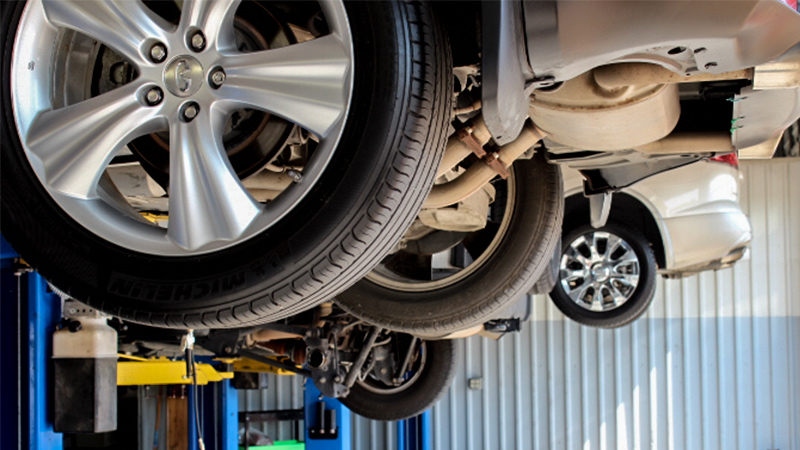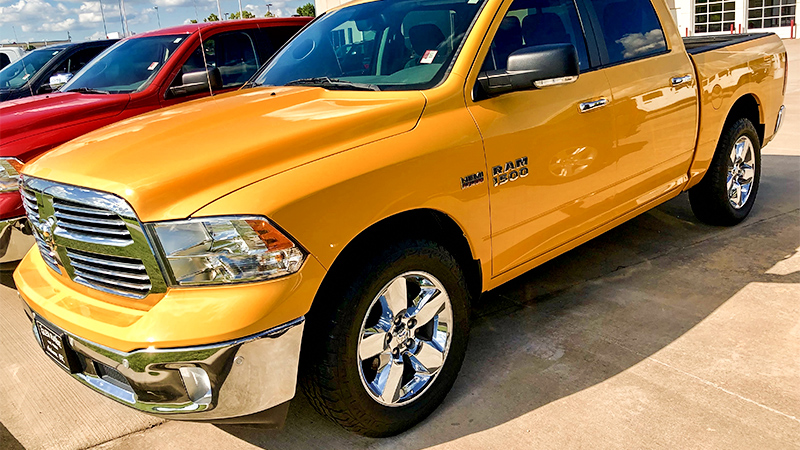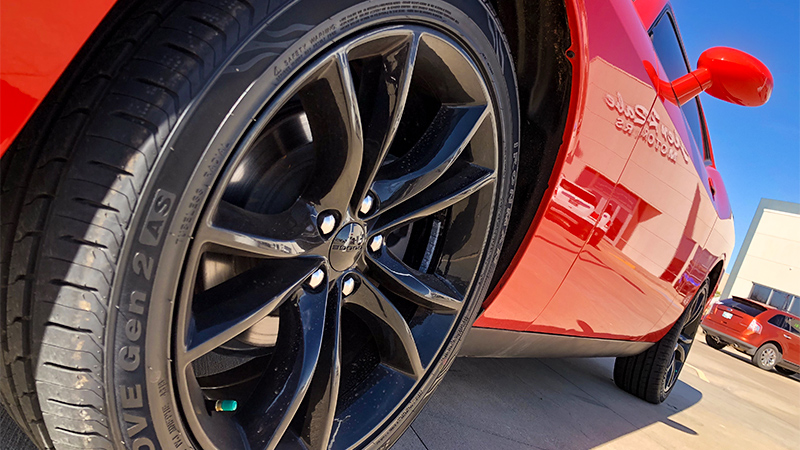 What causes tire wear?
Many factors can cause tire wear, such as your driving style and tire maintenance habits. Tire replacement is absolutely needed when the tread wear indicators appear. Built-in tread wear indicators look like narrow strips of smooth rubber across the tread and become visible as the tire surface wears.
If you're in need of new tires or a tire rotation, give us a call at 580-798-3166 or click on the button below to schedule now.