A Smoother Drive
Wheel alignments are a particularly important step in overall tire and wheel maintenance.
The purpose of alignment is to ensure your tires are pointing straight ahead, perpendicular to the ground and parallel to each other so they roll at the right angle. Properly aligned tires will help you get the most of your tires, and vehicle handling will feel considerably easier. Glen Rabe Motors Express Lube Plus offers three different types of alignments: front-end, thrust-angle and four-wheel. While the names sound pretty explanatory, there is a bit more to it than that.
Types of wheel alignments:
Front-End
During front-end alignments, only the front axle's angles are measured and adjusted. These two wheels are aligned straight toward the geometric center of the automobile, and the rear wheels and thrust direction are left alone. Depending on what type of car you have, a front-end alignment may be all you need.
Thrust Angle
A thrust angle alignment is where the front wheels of an automobile are aligned to the rear axle. It's called a thrust alignment because the term "thrust" refers to the direction in which the rear wheels are pushing. This direction should match as closely as possible to the direction that the front wheels are facing when positioned forward.
Four-Wheel
In a four-wheel alignment, much as the name suggests, all four wheels on both axles are adjusted so they are parallel to each other, the ground and the thrust angle of the car. Generally, the four-wheel alignment should be done whenever possible and applicable, depending on the vehicle.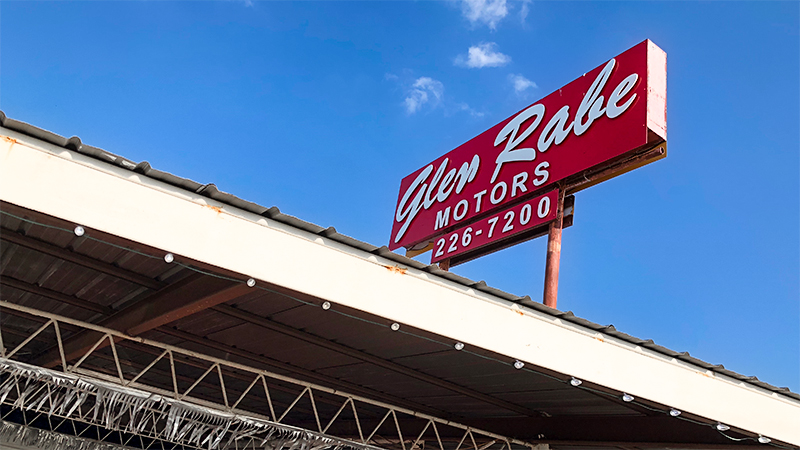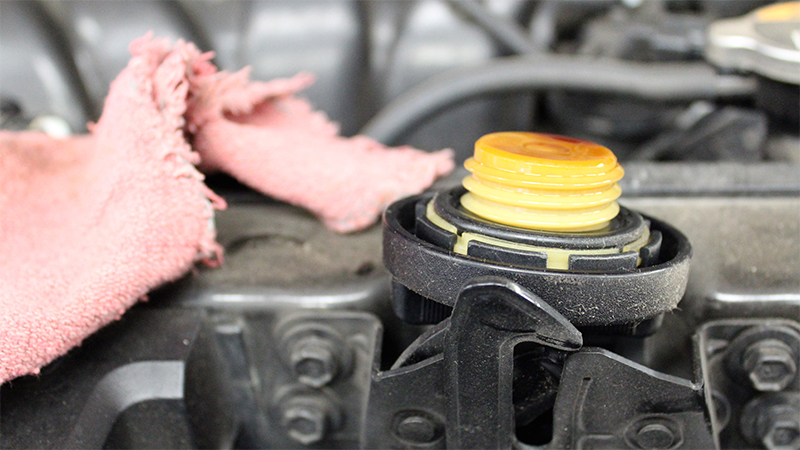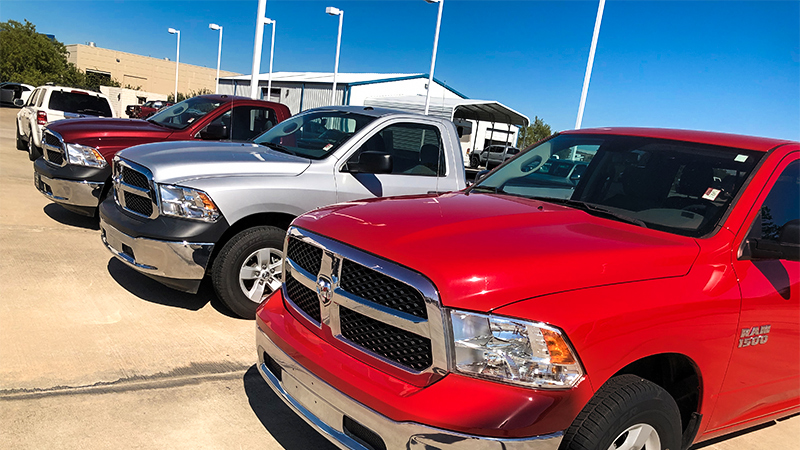 How do I know if my tires need to be aligned?
If your vehicle begins pulling to the right or left while driving, or if you feel a vibration in the steering wheel at higher speeds, it might be time for an alignment. Another telltale sign is if your steering wheel is not straight when driving on a straight roadway. Tires can also be knocked out of alignment during a collision or from hitting other obstacles, like potholes or curbs.
Why are wheel alignments important?
A wheel alignment will keep your vehicle running safely and efficiently by promoting reduced tire wear, better gas mileage and safer driving conditions. Left untreated, wheel alignment issues have the potential to turn into steering and suspension issues, since driving with wheels out of alignment not only puts stress on your tires, but also on suspension components.
If you're in need of a wheel alignment, give us a call at 580-798-3166 or click on the button below to schedule now.